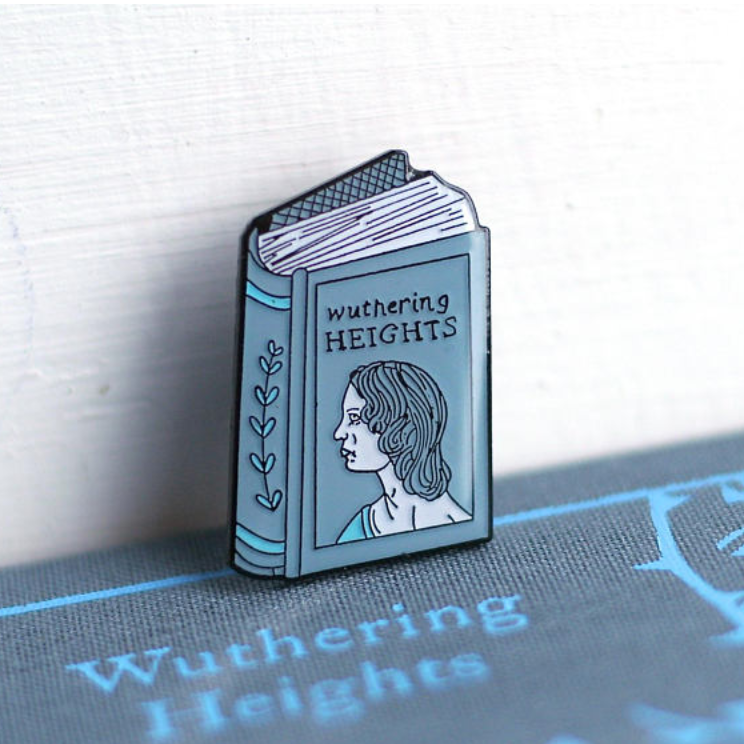 Puzzles, Games and Pins
Enamel Pin Emily Bronte, Wuthering Heights
This is an enamel pin badge featuring the iconic author Emily Brontë, shown on the cover of her famous novel Wuthering Heights by artist Laura Crow.

"He's more myself than I am. Whatever our souls are made of, his and mine are the same."

This is a 30mm soft enamel pin badge featuring raised and recessed black metal and a butterfly grip fastening. This book badge would be the perfect addition to any book worm's bag or jacket lapel, especially those that love classical literature and escaping to the wild and windy moors.